Who won the divorce? That is a question that is the older version of the college and high school question of "who won the break up". Who gets the friends? Who did better? Who got over who faster? Besides the manosphere weeping over divorce theft (real) and the horrors of a divorced man faces (child custody horror is real), not all is a loss. After a while, one has to wonder if all the fear mongering over how bad marriage and then divorce are is to keep young men in the skirt chasing phase to keep readership up. There is another gauge for who won the divorce that sometimes takes years to keep score of, but there is usually a very obvious winner. We will use the Amy Poehler and Will Arnett divorce as a guide. Who are the two divorced singles sleeping with now?

Will Arnett is sliding up next to this 28 year old honey.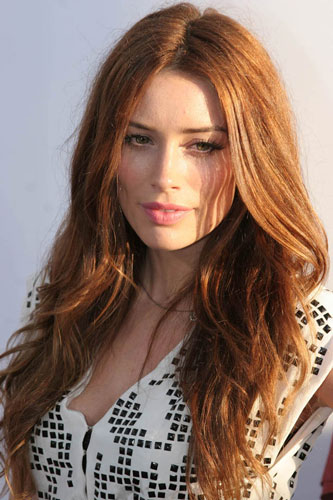 There were better pictures
Amy Poehler is in a relationship with this catch... forget it. Just Google Nick Kroll. It's too sad to even consider when there is no way Amy Poehler has a new mate that tops Arnett's new squeeze. Okay, here he is.


Best pic I could find


"Scoreboard!" From a looks perspective, Arnett wins, but do not count out Poehler's new beau's billionaire parents. Yes, he has no talent but parents rich enough to buy off everyone. You've probably seen this in real life as the sexual market values youth, low BMI and beauty in women, while men can appreciate like a house if they have enough other good qualities and consider women who may have daddy issues. If you have aunts who have been married 3 times, I bet their 2nd and 3rd husbands look worse than the first. If you have a divorced uncle, I bet he can date down in age easily. The dysfunctional modern world provides a large pool of unattached women over 30, and sadly now, many without kids.

Marriage is a pretty bad deal from the court perspective, but generally it is the best way to have kids. An alternative is if you could talk your lady into getting "married" to everyone but the government. This way, as a single mom, she gets the government benefits but you live as a married couple would. I know one couple who have done this, and my wife and I sometimes think "Damn, why didn't we think of that". This is residue of the messed up government interference in social matters, and the desire to cause more harm and destruction that will lead to higher use of government social services. Gentlemen, she may get half, and if you live in an awful state, she may get alimony. She may get the kids for a majority of the time, but she'll get the kid headaches, too. Your friends may all abandon you, some will pick sides but some will stay friends with both of you. Before you settle on who won the divorce, pay attention to your new lovers. The scales there are tipped in your favor.