A couple of Internet and real life conversations came together, and then a well timed photo from old Roosh provided a side by side example of morphing from cave man to attractive male human. Men, if you are under 25 and think you're getting no uglier or more handsome than today, you're lying to yourself. Prepare for the second aging. It is coming. First some conditions.
1. You cannot be fat. If you're fat, this throws everything off because of the way fat people flesh out their faces and possibly throw off their facial dimensions.
2. If you're black, enjoy black don't crack. You guys seems to age at 13, then don't age (provided you stay in shape) until about 50, but then it all catches up to you in one year. Then you die at 63.
3. If you're Asian, enjoy looking young for 60 years, then aging all at once so that your skin looks like very thin paper. You can enjoy that for 30 years and then die somewhere around 95 but no one knows for sure because you've looked "ancient" for so long.
This basically applies to whites who stay in shape, but here it is. You hit puberty and age, but you're not done. You grow taller, eventually fill out after growing taller, and then in the late 20s it happens. Your face changes. Basically, your baby fat leaves your face and your facial features "sharpen" or "harden".
It does not always work though and yes, this applies to white women, too. For fails, I will bring up Prince William. Grerp and I were discussing him online, when I mentioned the 2nd aging fail. Let's look at him at 18 and today.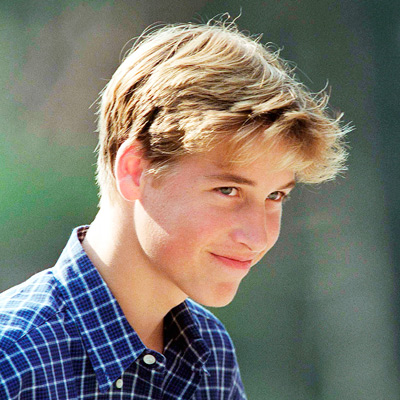 I could've picked any picture from his teenage years and into his early 20s. That was the most eligible bachelor in the world. Wealthy, would be king, English accent and he looked like a Hollywood star. How did he look during his recent swing through America?
Kind of a drop off. My wife almost did not recognize him at the Royal Wedding. You know who else had a horrible "2nd aging" and it ruined his Hollywood career? Mark Hamill. He also suffered a car accident that messed with his face, but here's his progression.
This is late 1976 during filming of Star Wars. He was in his mid-20s, and a pretty handsome guy who had he stayed that way, would have had all of the 1980s, action/sci-fi
Michael Biehn
roles. Here he is in 1978 for Corvette Summer; a terrible movie with Annie Potts. My wife saw a pic of him and didn't recognize him as Luke Skywalker.
Things could have worked for him, but then something happened.
That looks like a different person. It was 1983, so he was over 30 now. He had hit his second aging.
This happens to every in-shape white guy. Look at pictures of you and your friends. Hopefully, you have enough who kept the weight off. If you doubt it with some Hollywood actors who are always in the limelight and have been around for decades, look at their ages again. Deniro, Pacino and Harrison Ford all hit the big movies after they were 30. They had already hit that 2nd aging. Even the young Harrison Ford in American Graffiti was still 31. Be careful of mocking those girls who hit the wall, because while not as dramatic, you may lose the coin flip of the 2nd aging.